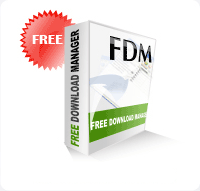 Summary. The Free Download Manager utility program is helpful because it allows users on a slower connection to download larger files with greater ease. If the connection is dropped, the download can continue at a later time where it left off rather than from the beginning. If the website requires a login, you will need to login at the site and also enter the login information in the Free Download Manager program as described here:
The download automatically starts upon request.
The Free Download Manager will start automatically and show the progress of the download.
Right-click on the download.
Choose properties, general, login required, under the URL, provide username and password, click okay.
Return to the main window of the Free Download Manager. Left click on your download and then click the round green button with a white triangle in it to begin the download.
* Thanks to
Makur Jain
for providing this technical tip.